We continue our awards for 2017 with additional recognition when it comes to specific songs. We have two host awards as well as Best Original and Best Traditional songs. To clarify Original Songs are ones purely written by the band, never existed before. Traditional songs are ones in the public domain. I thought about including Covers, but most of those we can't play on the show but will keep in consideration for future awards.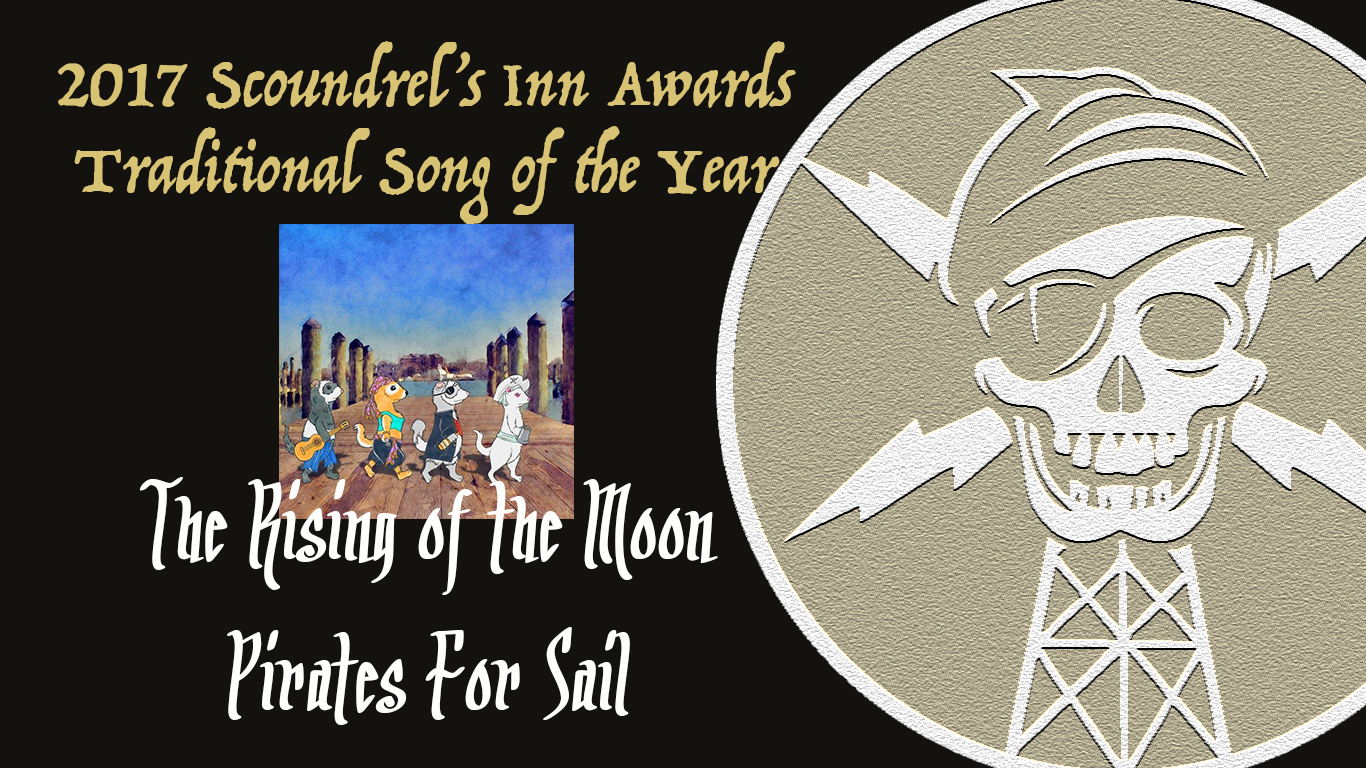 Traditional Song of the Year: The Rising of the Moon by Pirates for Sail on their Album Crabby Road.
There is something about this traditional Irish ballad that just gets me. As mentioned yesterday it is a beautiful composition from Pirates for Sail and hits all the right notes for me. About United Irishmen fighting against the British in the rebellion of 1798, the ballad has been around give or take since 1865. It finds the perfect balance between funeral dirge and a more upbeat melody. Sail has always made beautiful music, check out their renditions of Mist Covered Mountains and Boatman, and this keeps the bar at the high level they have put up.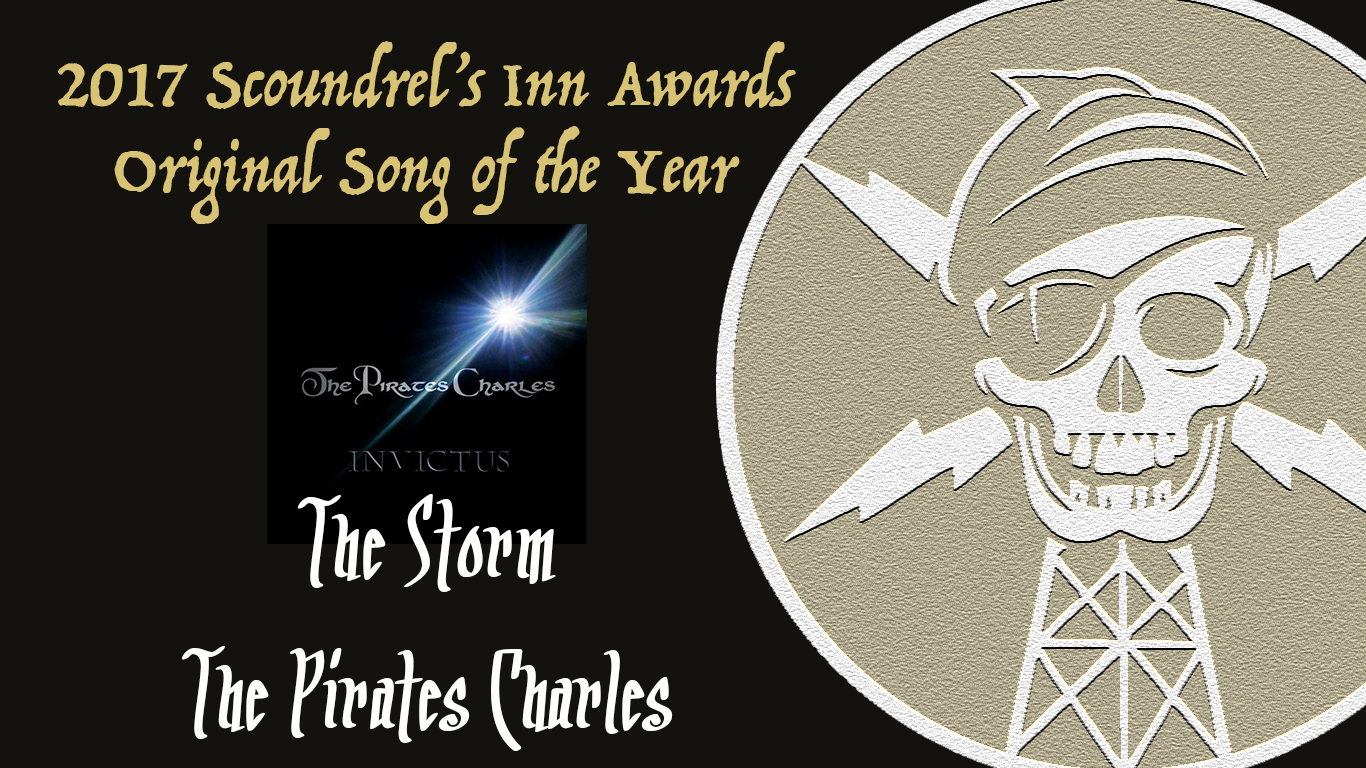 Original Song of the Year: The Storm by The Pirates Charles from their album Invictus
As I mentioned yesterday one has to award folks when they swing for the fences and hit a home run. The Pirates Charles have done that with The Storm. From an album literally years in the making this crown jewel takes us back to the 70s when bands like Led Zeppelin would write this beautiful ballads that took up almost entire sides of an LP. The Storm is a fantastic story that never lulls and keeps you entertained the entire ride. It is not just for an album either; most bands won't even attempt to do a song of this nature live, Charles will and we've seen it. Sadly, for whatever reason, I did not have the camera rolling.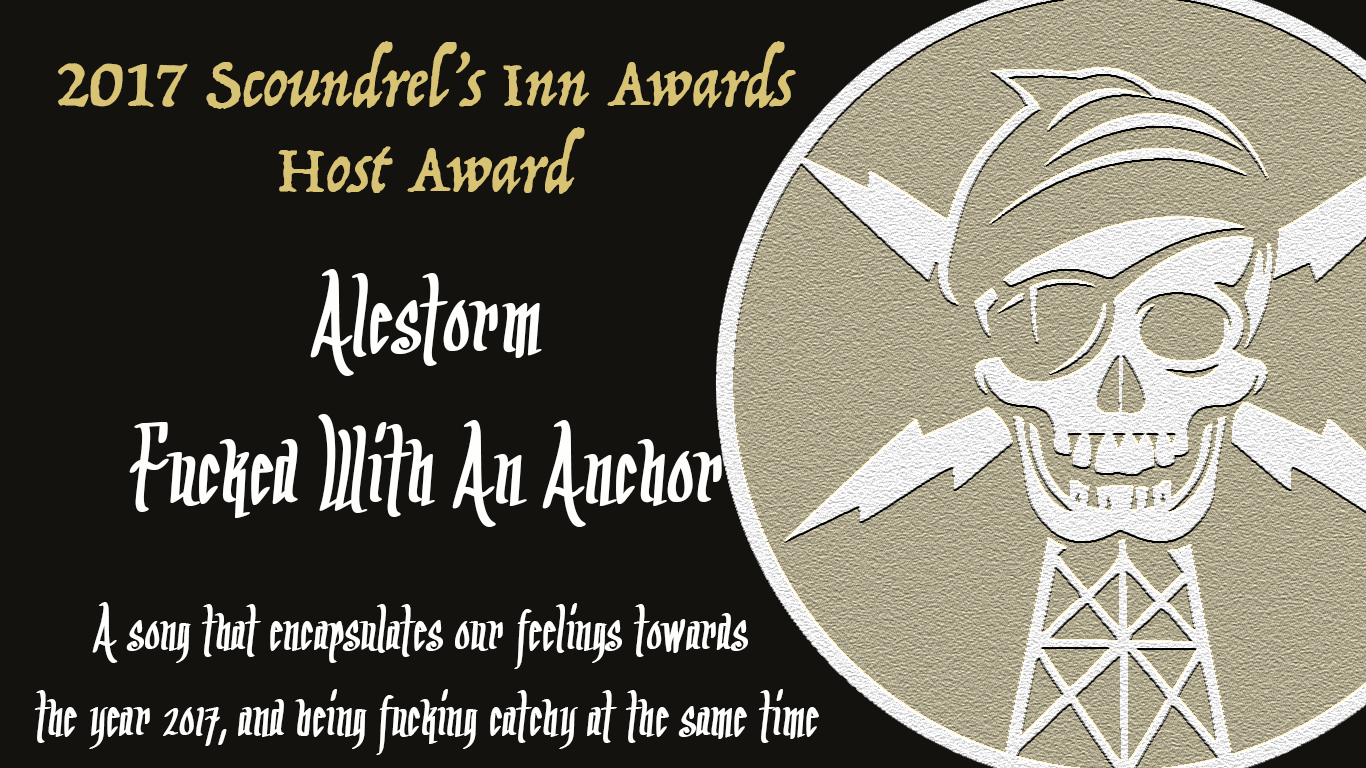 Host Award: Fucked With An Anchor by Alestorm from their album No Grave But The Sea
Host Award: Home Port by The Cannibal Tudors from their album Burning Sensations
I created Host Awards because I still wanted to give special recognition to specific songs. The decisions are a mixture of listeners thoughts or specifically my own. The reason why is included on the awards.
---