It is now time for the final two awards of the year, and one final host award. Now the album of the year will always be fairly simple for us, whichever album I score the highest should be the winner of album of the year, pretty straight forward. Band of the year will take into account number of shows, new music, major news, etc. That is more of a judgement call that I will make based on a number of factors. That being said onto the awards.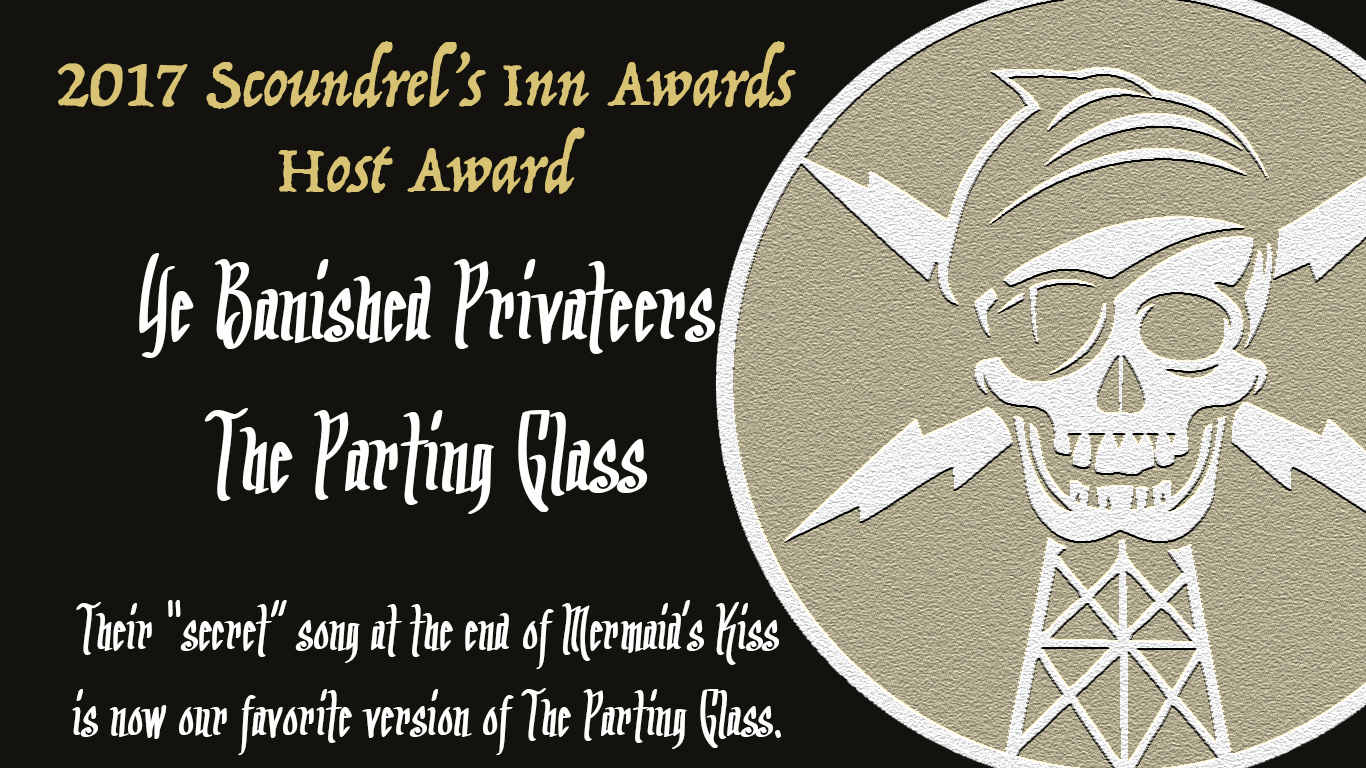 Host Award: The Parting Glass by Ye Banished Privateers from their album First Night Back In Port
I went into a detail a bit during the Y'ARR That Be What I Call Shanties post, but anytime a traditional song becomes a personal favorite it should be recognized.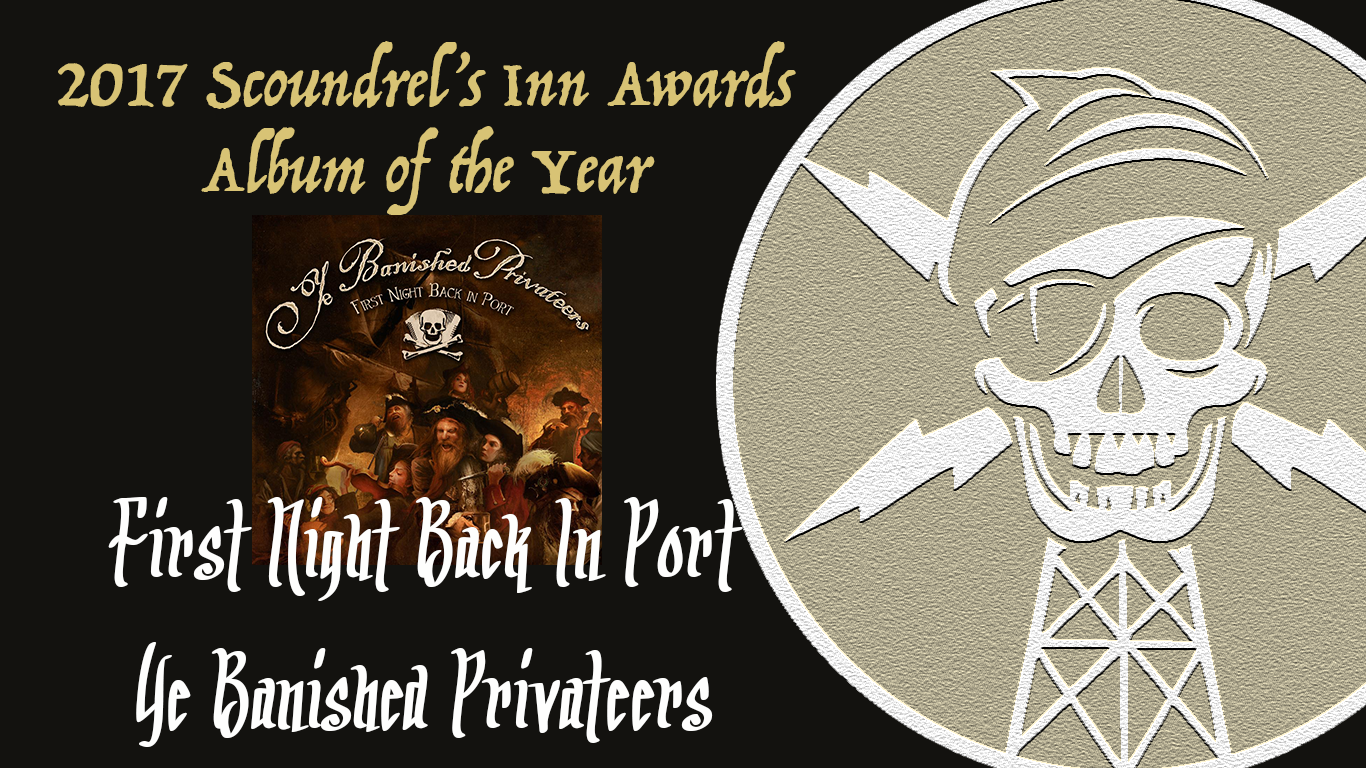 Album of the Year: First Night Back In Port by Ye Banished Privateers
First Night Back In Port edged out Invictus by half a point in the scoring and takes home to the prize for best album of the year. YBP took the format they had with their two previous albums and raised it on this album. You've heard us talk about some of our favorites from the album but we'd be remiss if we also didn't mention Annabelle, a rendition of South Australia told from the woman's perspective back home. A truly great album and a wonderful start to their new deal with Napalm Records.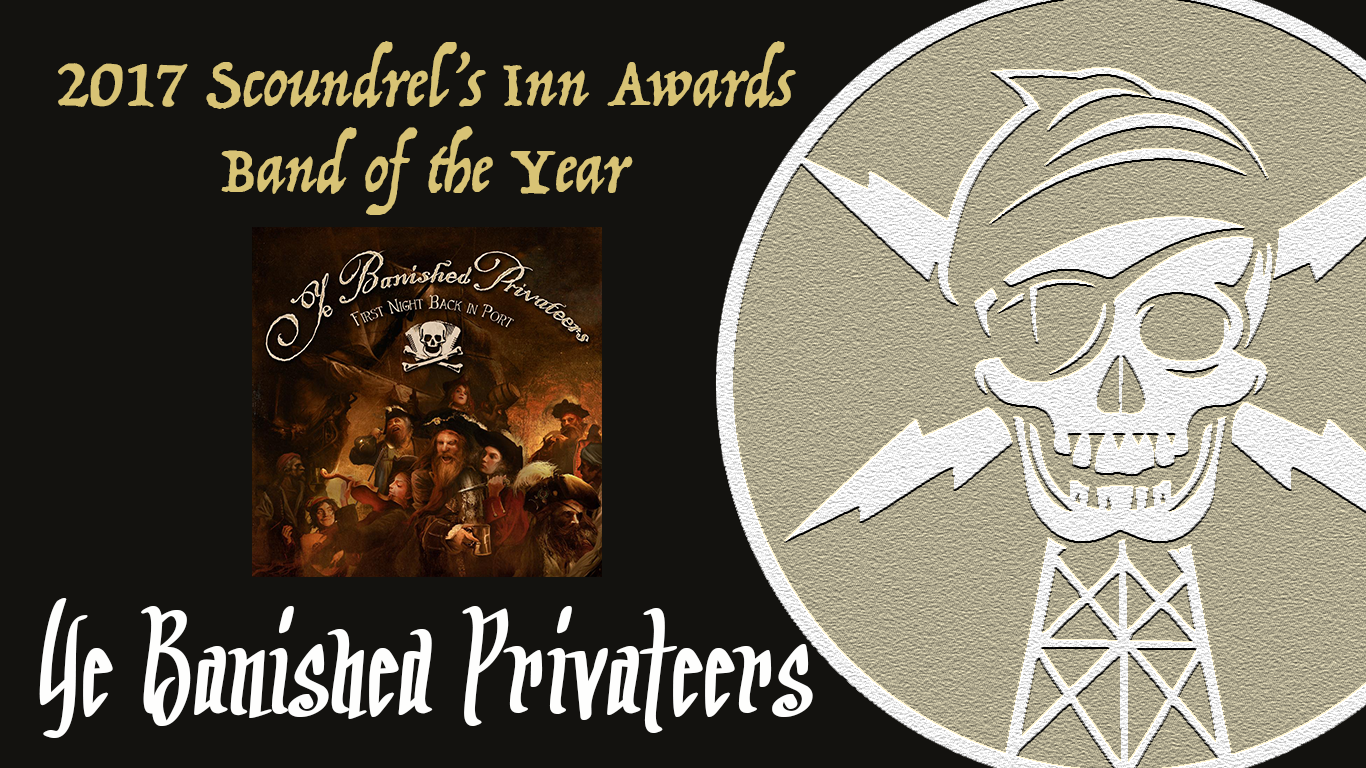 Band of the Year: Ye Banished Privateers
It's hard to top the kind of year Ye Banished Privateers has had. Not only do they release the new album they signed with a major label, Napalm Records (home to also Alestorm). This is a huge step forward in pirate music, not too many major labels pay attention to us. The more we can get signed the bigger pirate music gets, the more longevity can be had. The more bands who can make a living making music the better it is for all bands. Between their shows all over Europe, the signing to Napalm, and this record I was hard pressed not to pick them for Band of the Year. Congratulations to their extensive crew.
---